These items are currently only available by phone order only!
To place an order, please call: 1-866-888-0400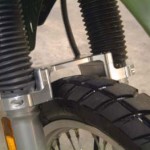 Kawasaki KLR650 Fork Brace (2007 and Older)
We offer the new standard in fork brace design at a very affordable price. These units are easy to install and you will notice an immediate improvement in your bikes handling. These fork braces are billet machined from […more]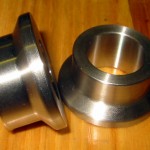 Suzuki DRZ400 Stainless Steel Wheel Spacers
Upgrade your stock aluminium wheel spacers with our stainless steel replacement parts. A must have for the avid rider. Set of 2 spacers. […more]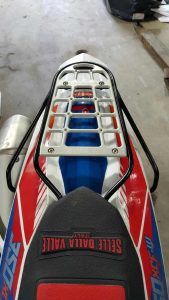 Dirt Bike / Off Road Rear Carrier Rack / Hardware
Fits these types, see click link for details:
Suzuki DRZ400 S Carrier Rack
2004 – 2007 & 2008 – 2011 KTM Carrier Rack
We are currently in the process of developing a Rear Carrier Rack for the new Yamaha woods style dirt bikes. Please check our website for updates periodically.